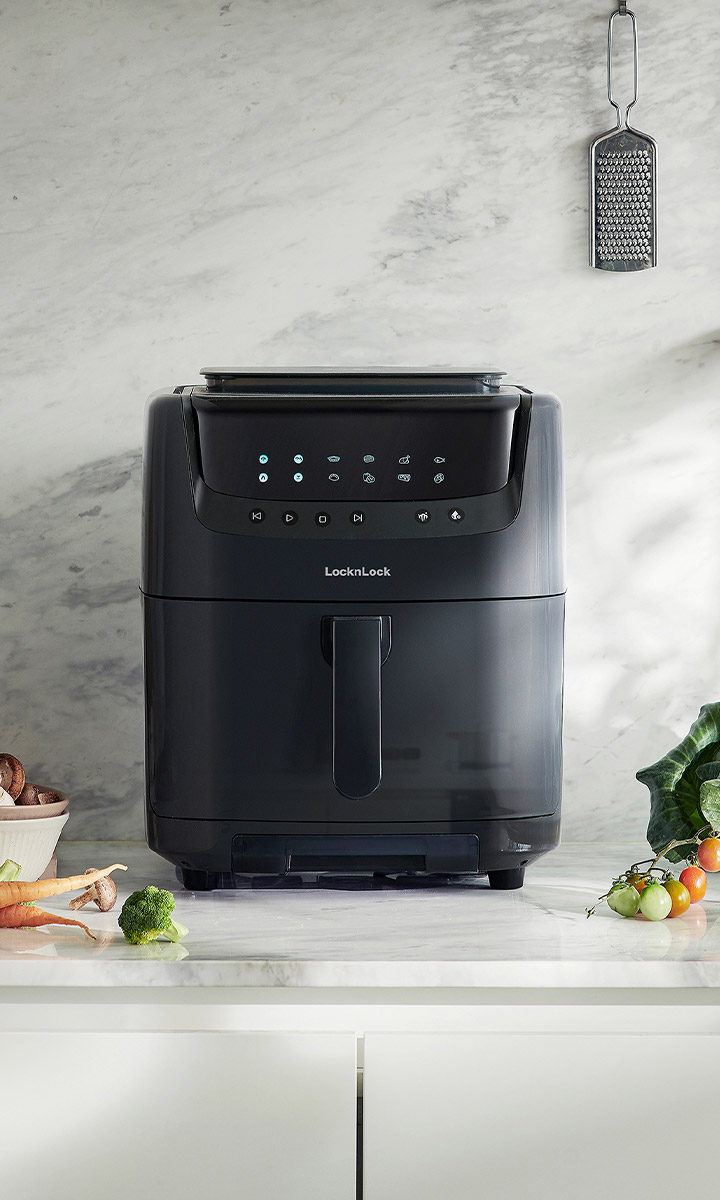 Steam air fryer that makes food healthier, tastier and easier with active steam
Product information
01

Tastier with active steam!

Use active steam, which delicately controls steam every minute, to reduce moisture and nutrition loss while cooking.

02

Steam and air fry it at the same time!

Use the dual functions of steam and air fry to cook varieties of gourmet food

03

Various dishes in just a touch of a button!

Just press Smart Cooking button to automatically set the optimal cooking time and temperature.

04

Enough space, 7L

Take advantage of the large sized bucket to cook several whole chickens at the same time.

05

Inner tray height optimized for active steam

Tray height can be adjusted in both steam mode and air fry mode.

06

Easy steam cleaning and safe materials

Press water pumping(discharge) button to remove water inside, and it will clean the tray and bucket The tray and the bucket is coated with Hardlock Techonology to protect it from rusting.