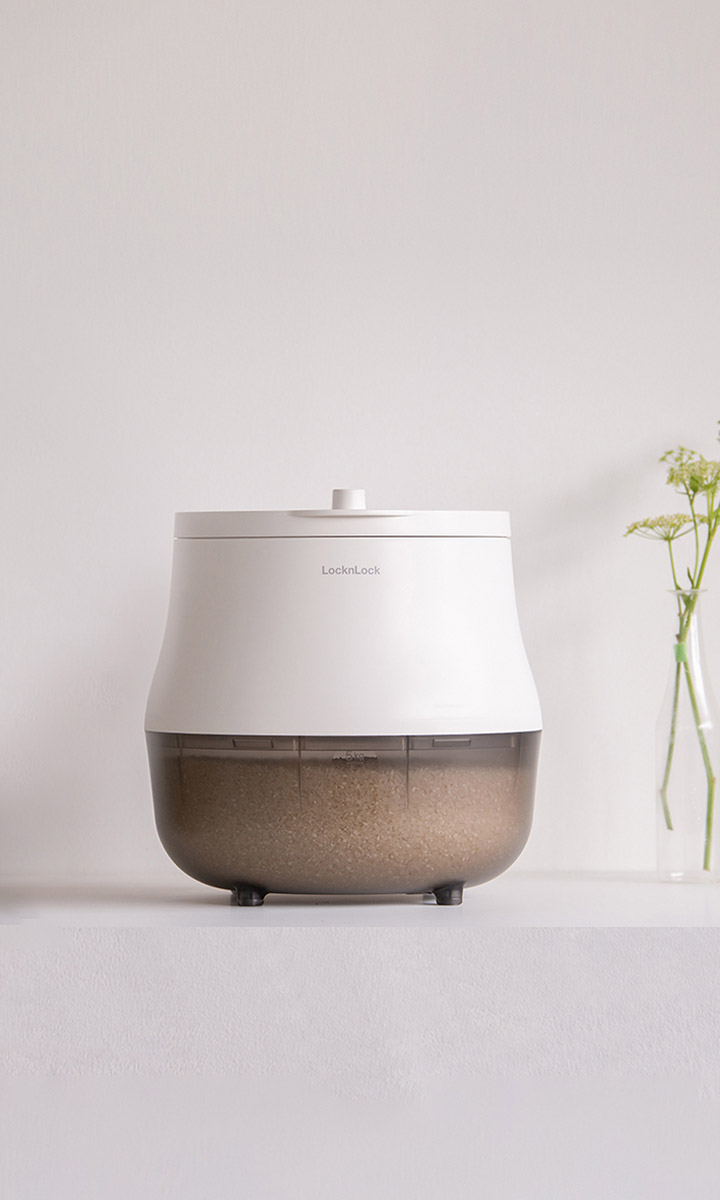 Maintains freshness when rice is first purchased by blocking the air and odor flowing from the outside
Product information
01

Super intelligent Smart Lock System!

With a pressure of 20kpa1, the inside air (oxygen, carbon dioxide, moisture, etc.) is taken out to create a vacuum, minimizing the deterioration of rice due to air contact.

02

LocknLock's trusted airtight technology

Using strong elastic silicone, LocknLock technology that completely blocks the flow of air by increasing the adhesion, prevents the absorption of external odors and the introduction of rice worms, and further increases the internal vacuum holding power to keep the rice fresh for a long time.

03

Generous capacity and stylish design

Winner of German Design Awards 2021, LocknLock's vacuum Pantry is a stylish design considering user convenience

04

Translucent materials blocking UV-ray

Blocks UV rays to prevent drying and cracking of rice.

05

Variety of sizes

It can contain 20KG/10KG, the representative purchase unit of rice, so it can be selected according to the amount of purchase.