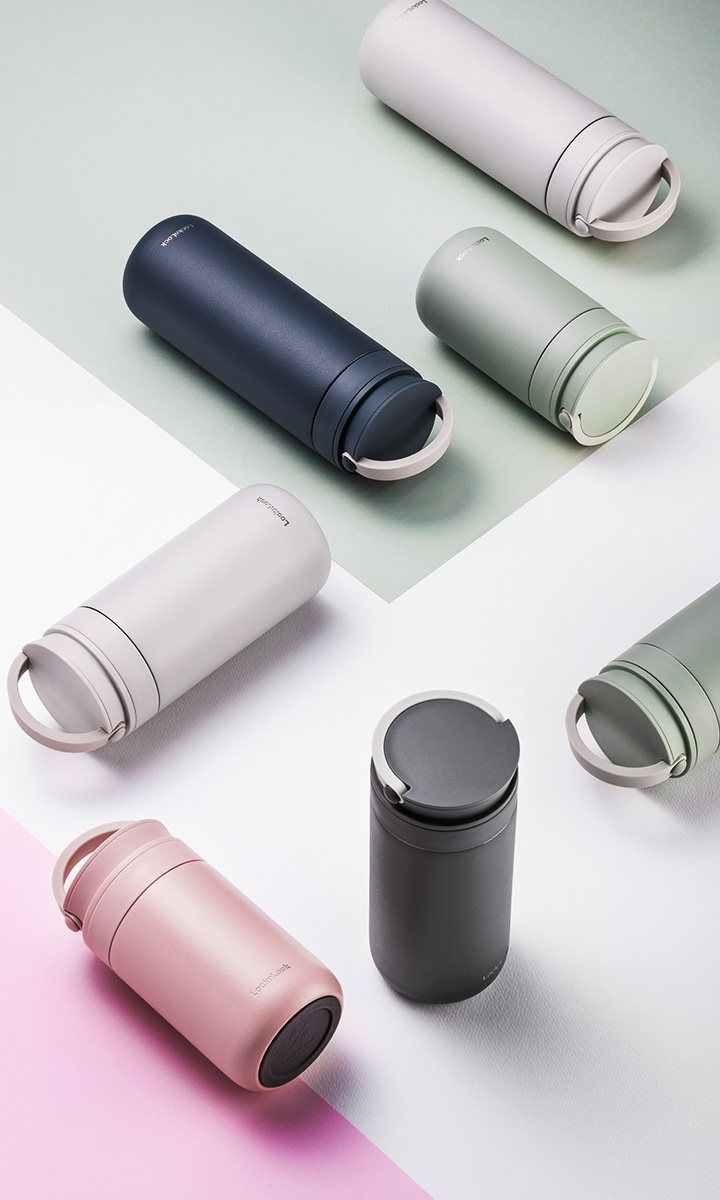 The joy of using in two ways as a tumbler or as an insulation bottle.
Product information
01

Two Way cap for use indoors and on-the-go.

Metro Two Way tumbler comes with a lid for easy drinking in the office and a to-go cap for perfect sealing.

02

Easy carry with a hidden strap

The hidden strap at the top of the cap provides portability to carry it anywhere.

03

Three sizes to choose from to carry your home-made coffee.

Sizes vary from 237ml for use in espresso machine to 475ml for takeout that suits for diverse needs.

04

Outstanding cool/warm insulation performance as desired

Keeps cool for up to 37 hours and warm for up to 8 hours. Preserves the temperature you desire for enough time.

05

Double vacuum stainless tumbler with condensation resistance

Hygienic stainless and double vacuum wall are free from dew condensation and keeps the bag clean while being carried.
Features
Ingredient

| | |
| --- | --- |
| Body | stainless steel 304 |
| Packing | rubber (silicon rubber) |
| Cap | polypropylene, acrylonitrile stylene (AS) |