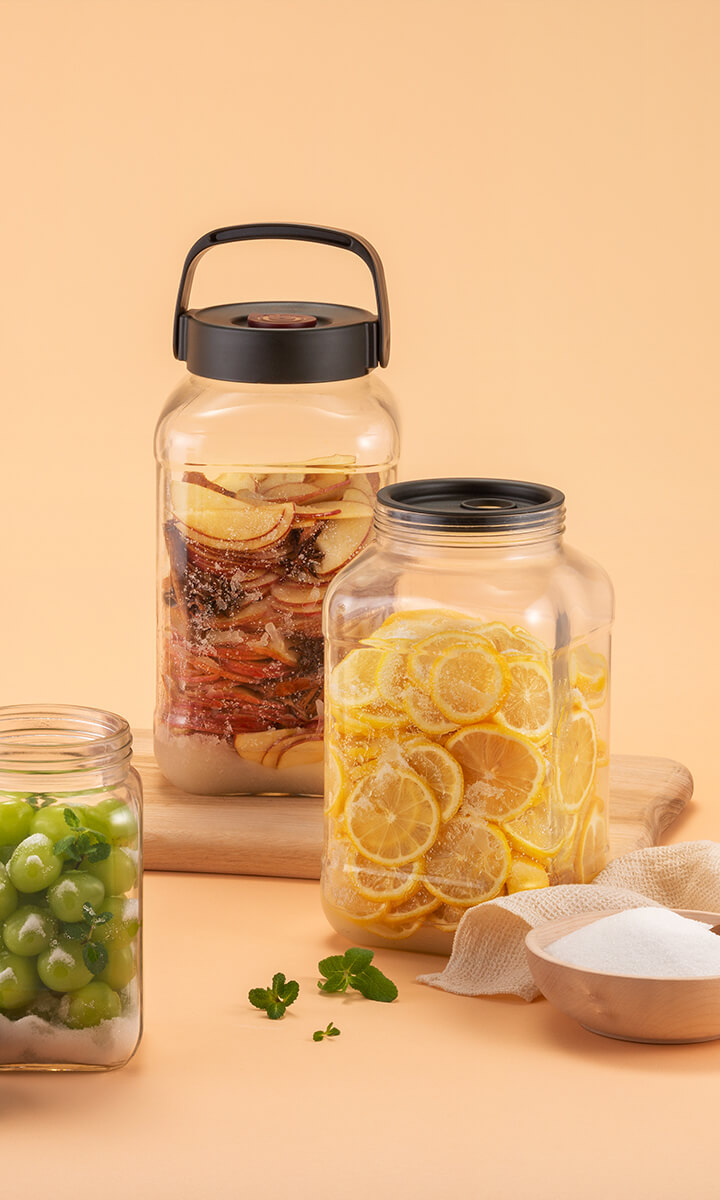 The breathing container creates better taste for fermented food. The air valve on the lid vents out the gas from fermented food inside the container
Product information
01

The secret behind the fresh taste patented breathing air valve

The smart patented air valve releases fermented internal gas and blocks external air fermented food for the utmost taste and texture for fermented food.

02

Healthy fermented food based on fermentation science

The science behind keeping the food moist and fermented with probiotics, creates healthy and well-fermented food across four seasons.

03

Easy use and maintenance with inner lid

Wide open top makes it easy to store food and to clean the container. The inner lid helps pouring the liquid inside without pouring other contents

04

Easier with handle

Handle on top of the lid lets the heavy container be easily mobile.
Features
Ingredient

| | |
| --- | --- |
| Body | glass (soda lime glass) |
| lid/handle/inner lid/valve cover | polypropylene |
| lid packing | low density polyethylene |
| Air valve/inner lid packing | rubber(silicone rubber) |