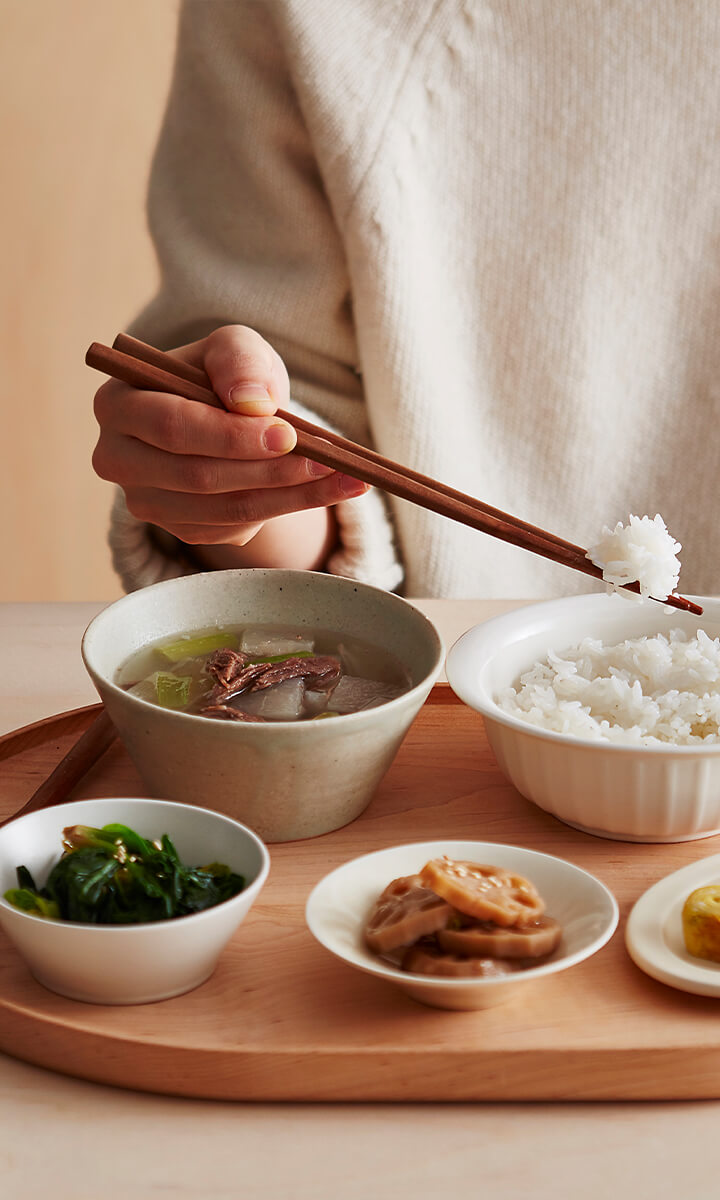 Homemade steamed rice in the ceramic container sets your meal right on the dining table
Product information
01

Ceramic container for steamed rice right on the dining table

Steamed rice that is stored in the fridge with our premium ceramic container can be prepared on your dining table right after re-heating with microwave

02

Keeping homemade rice moist and warm with steam hole

The steam hole on its lid controls pressure in perfect level to keep the rice moist. Easy and tasty homemade rice with LocknLock's Meal Container.

03

Flexible portion

Our ceramic meal containers comes in different sizes for 250ml, 355ml, 450ml. Keep your steamed rice in a perfect portion

04

Heat resistant silicone lid protect your hand from burn

The handle on the silicone lid that can withstand up to 200℃ lets you safely hold the heated container just out from the microwave. ※ The silicone lid can only be used in dishwasher and microwave. Do not put the lid in air fryer or oven. (Use only for temperature below 200℃)

05

2021 Red Dot Award Winner

The Meal Container won the 2021 Red Dot Award in the design category for its practical design and innovative function.
Features
Ingredient

| | |
| --- | --- |
| Body | ceramic |
| lid | rubber (silicone rubber) |