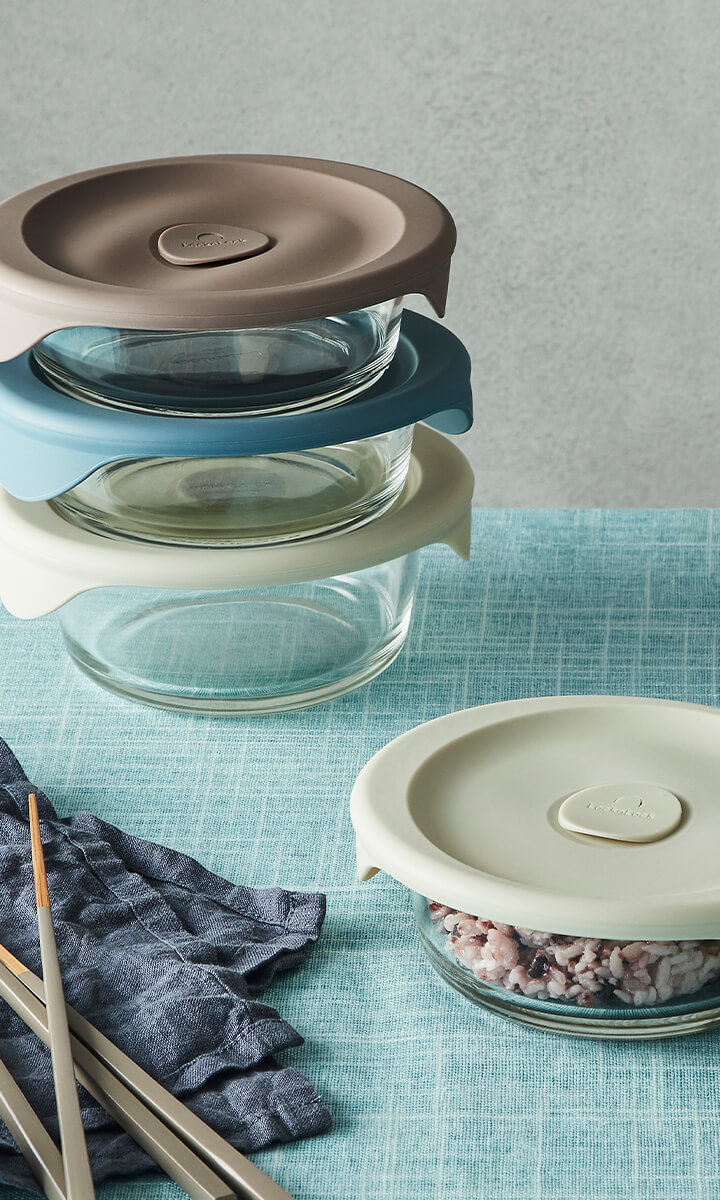 Glass container that is specially designed for keeping cooked rice with the steam control hole lid
Product information
01

Keeping homemade rice Moist and warm with the steam hole

The steam hole on its lid controls pressure in perfect level to keep the rice moist. Easy and tasty homemade rice with LocknLock's Meal Container.

02

Heat resistant silicone lid protects your hand from burning

The handle on the silicone lid that can withstand up to 200℃ lets you safely hold the heated container just out from the microwave. ※ The silicone lid can only be used in dishwasher and microwave. Do not put the lid in air fryer or oven. (Use only for temperatures below 200℃)

03

Heat-resistant glass makes it safe to use in boiling water or dishwasher

Heat-resistant glass withstanding 400℃ allows to store the container in refrigerator and freezer. The glass body can also be used safely for double boiling, air fryer and microwave oven.

04

Non-stick surface and perfect container for steamed rice

With its non-stick surface, our Meal Container is a perfect container to store steamed rice in best condition by portion

05

2021 Red Dot Award winner

The Meal Container won the 2021 Red Dot Award in the design category for its practical design and innovative function.
Features
Ingredient

| | |
| --- | --- |
| body | Heat-resistant glass |
| lid | silicone rubber |