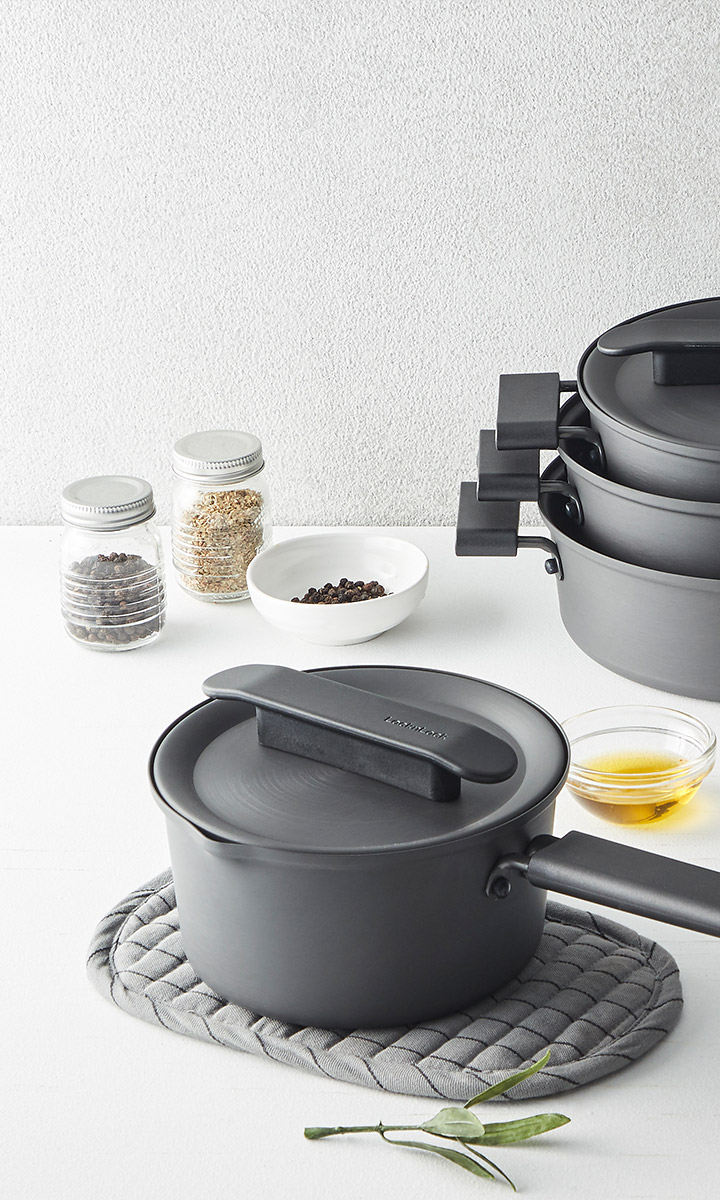 The light, convenient and design-attractive Onecook series
Product information
01

The amazingly light pot weighing less than 500g

Its lightness adds zero burden to the hand wrist when cooking and washing.

02

Super solid durability with HardLock Technology

Hardlock Technology that hardens surface of the pot ensures long-lasting use without corrosion or deformation.

03

Quick and easy! Outstanding heat conductivity heating up food in three minutes

Outstanding heat conductivity quickly heats up even frozen and instant food.

04

Easier! Convenient and modern design

User-friendly, convenient and intuitive design makes it a good choice even for beginners.

05

Great versatility

The lightweight and convenient Onecook series can cook all kinds of dishes such as stir-fried, stew, porridge and soup, etc.
Features
Ingredient

| | |
| --- | --- |
| Body | aluminum |
| Handle | bakelite |