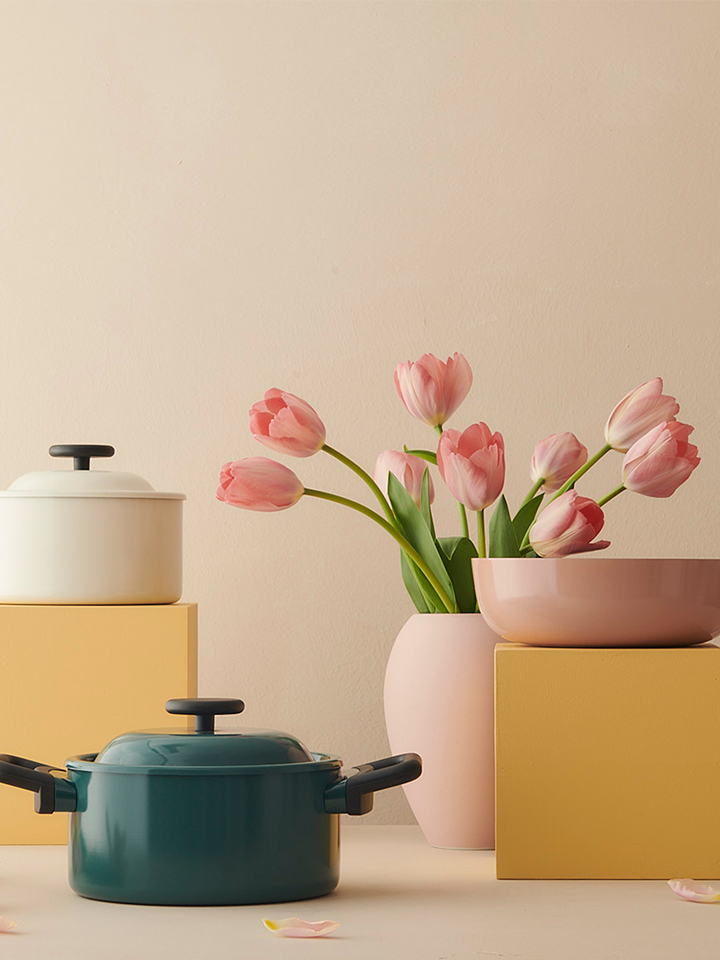 LocknLock Decore IH, your daily life decorator
Product information
01

Stylish design and a great decorator in itself

Create a stylish kitchen of your own with Decore coming with the eye-catching vintage color and retro design.

02

Durable ceramic coating on pots

Ceramic coating is corrosion-resistant to strong salt and spicy red sauces commonly found in Korean food. It can be easily washed with water.

03

Long-lasting and non-stick titanium coating on frying pans

Titanium coating is a non-stick coating and doesn't easily come off thanks to strong durability.

04

Safe angle design and wide and comfortable hand grip

Safe angle design far from the heat, wide and comfortable hand grip makes it safe and easy to handle even without oven mitts.

05

High versatility

IH technology makes them versatile across all heat sources including induction.
Features
Ingredient

| | |
| --- | --- |
| Pot - Body | aluminum |
| Pot - Handle | bakelite |
| Pot - Interior/exterior coating | ceramic coating |
| Frying pan - Body | aluminum |
| Frying pan - Handle | bakelite |
| Frying pan - Interior coating | titanium coating |
| Frying pan - Exterior coating | ceramic coating |