The Truth About the Tumbler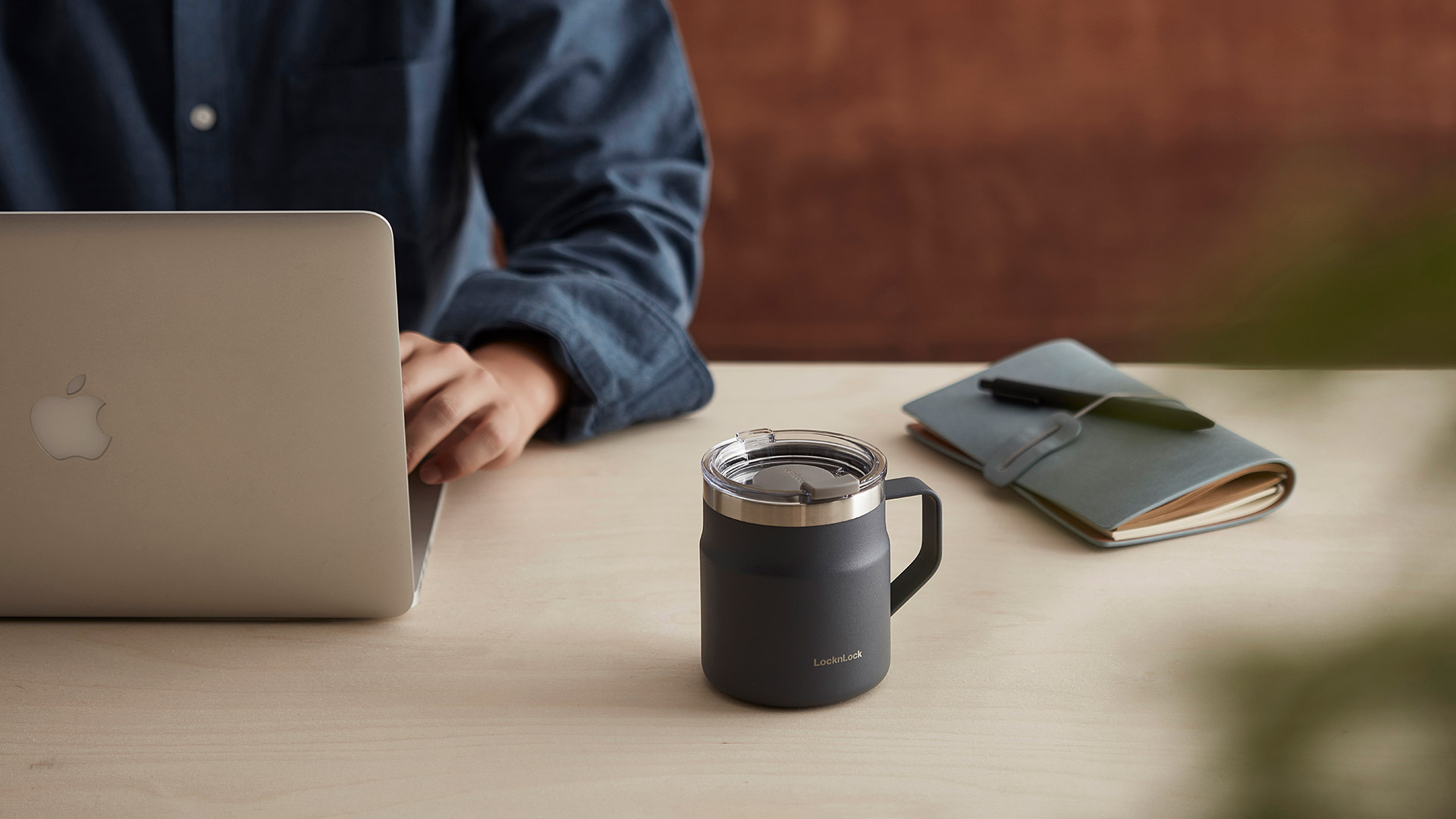 My name is Metro Mug. With my chic design, I'm convenient to handle, and I also possess the functional qualities of a tumbler. I'm the perfect choice for office workers who can't start their day without coffee.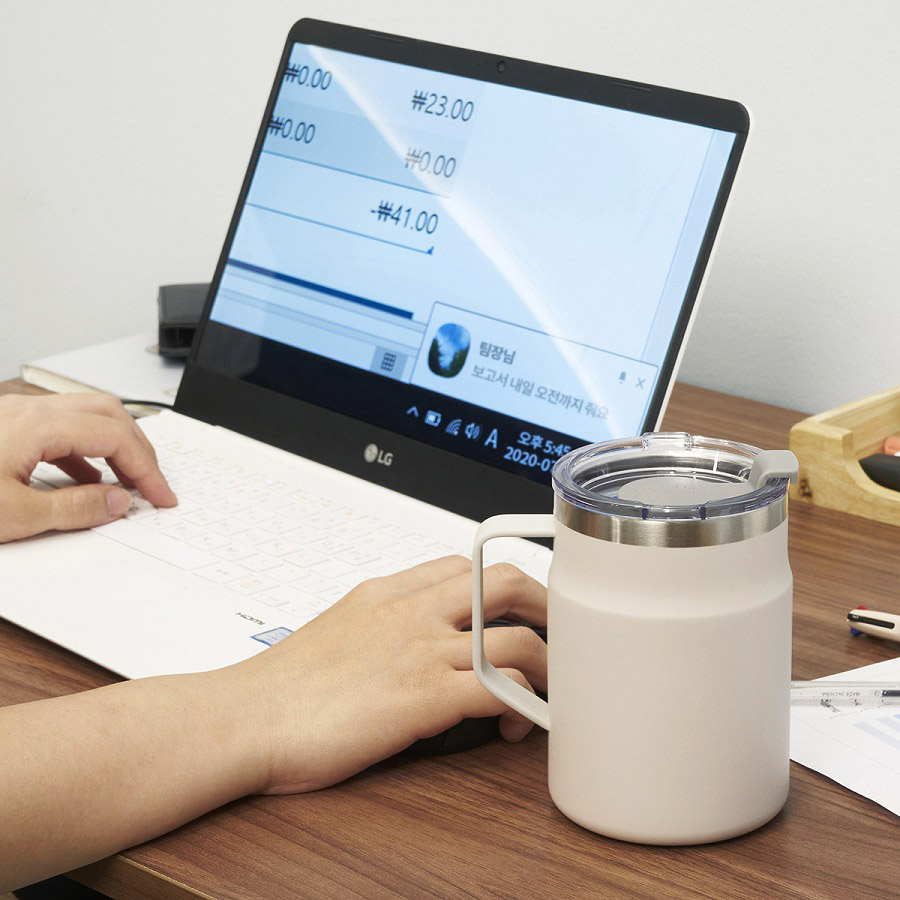 A lot of people adore me because I can keep hot beverages heated and cool drinks chilled. Like a cup, I have a handle attached to my body allowing for easy handling. My cap boasts LocknLock's easy swing lock. If you want, you can combine me, your favorite drink, and your go-to straw! My bottom silicone padding allows for stability and less noise when placed on a hard, flat surface. Last but not least, I'm sizable enough for easy hand wash. How about starting your day with me?