LocknLock 'Barohanggi' series wins Red Dot Award 2021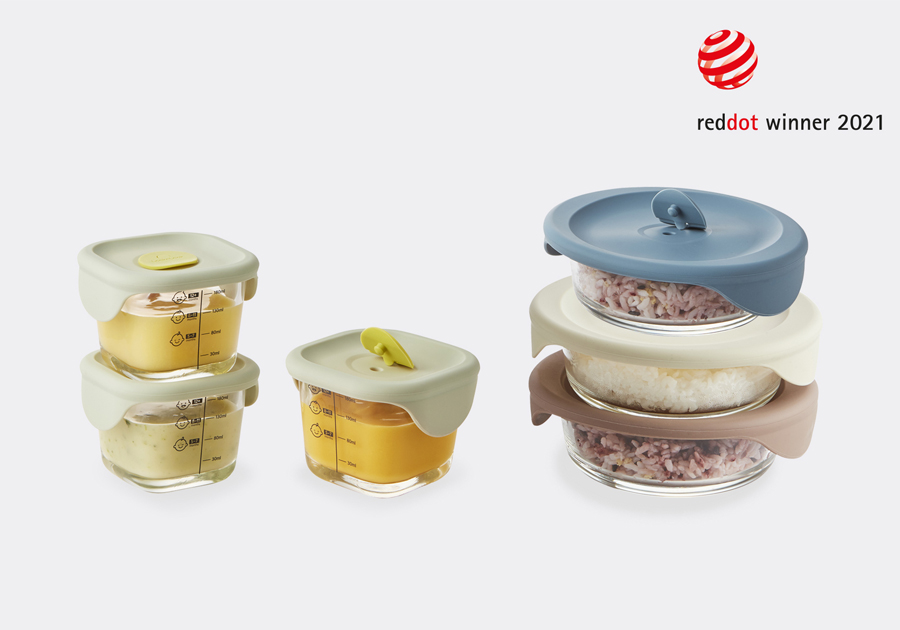 -Recognized for its practical design suiting contemporary lifestyle and innovative function with added convenience and safety
The global living goods company LocknLock Co. (RD Sunghoon Kim) was awarded as Winner in Red Dot Award 2021 for its 'Barohanggi' series, which is glass rice container.
The series made to serve a bowl of rice with ease won the award in the product design category for its practical design and innovative functionality.
'Just made rice container' and 'first baby food container' are the winners among LocknLock's 'Barohanggi' series in the Award.
Both products efficiently store a single serving and can be used as a bowl itself after cooking. Both won recognition for its practicality.
'Safe cap handle' made of silicon on the cap lets consumers hold and move hot container while steam hole cover helps adjust moisture in food.
Premium heat-resistant glass that can withstand temperature from -20℃ to 400℃ assures safe use in freezer, microwave, air fryer and dish washer, etc.
'First baby food container' has a marking on its surface to adjust the food amount depending on baby months. This convenience coupled with additional functionalities for safety earned great reputation.
Director Taerak Jung of LocknLock Design Center said the company is trying to bring to life elements that show care for users from both functionality and design aspects with respect to the brand principle around 'human-centered living innovation. "Barohanggi series catering to busy contemporary lifestyle is the output of LocknLock's close observation of consumer needs combined with the innovative design." said Jung.
Germany's Red Dot Award is known as one of the world's top three design awards alongside German Design Award, IF and US IDEA. Last year, LocknLock snatched three victories with toothbrush sterilizer, Metro tumbler and Wave cookware. It fact it has consistently made itself in the award-winning list with cylinder tumbler(2018) and cookware buzz(2017) to name a few.